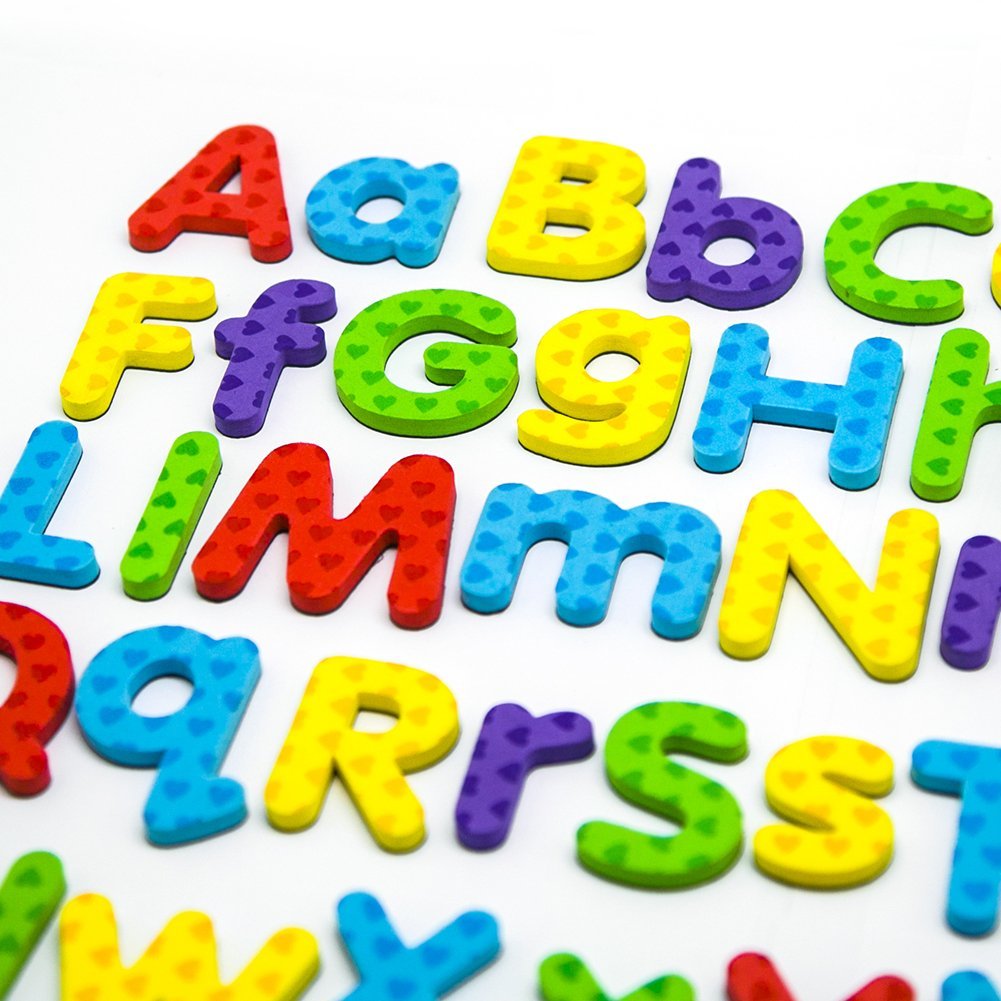 Around the age of 3 children start paying more attention to the letters and numbers they notice in their environments.  Up until this point you may have used picture books to teach vocabulary by pointing and repeating, but there will come a time when children become more self-motivated to explore the interesting marks and shapes that seem to label the world around them.
It might begin in an elevator looking at the numbers on the buttons, or by asking about the individual words in the title of the bed time book.
When you notice your child showing more curiosity in written letters and numbers, it's a good time to encourage this further with some simple games and toys.
We found alphabet fridge magnets to be a really simple and fun way to start moving down this road.  Not only are they colourful and easy to manipulate, but they also keep your little ones busy in the kitchen where you can see them while you get on with making dinner!
A simple way to start is to line up their name for them.  Spell it out for them phonetically and encourage them to copy you.  Try jumbling the letters up and see if your child can put them back in order. Or have them turn away while you remove one letter and ask them to recall which one is missing.
Let them play around with them however they wish.  Our kids made long snakes with all the letters and took great delight in asking me to pronounce this 26 letter tongue twister.
As they get more familiar over time they will naturally start to organise them into the correct alphabetical order and repeating the ABC song relentlessly.
Our set of alphabet fridge magnets had both upper and lower case letters which seemed to help them get used to the idea that each letter had different shapes which was useful later on.